Contact us
Where we are
We would like to hear from you. If you require help or information about any of the services that we offer, please contact us by one of the methods below.
Email: southglos@nextlinkhousing.co.uk
Telephone:
0800 4700 280
Text Relay is also available for callers who are deaf or hearing impaired. If using a textphone, prefix the helpline number by 18001.
Online:
Complete the contact form opposite
Or contact our head office at:
Next Link
5 Queen Square
Bristol
BS1 4JQ
Telephone: 0117 925 0680
Fax: 0117 929 3290
Send us a message – only email us IF IT'S SAFE for you to receive a reply.
Messages will be responded to during office hours, 9.30am – 5pm, Monday – Friday. Please note that our office is closed on bank holidays.
All messages sent outside these hours will be read the next working day.
Next Link South Glos is a part of Missing Link Housing Services.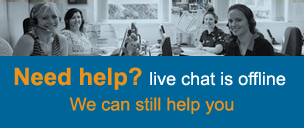 If you'd like to chat live to one of our support workers
Live chat is available Monday to Friday 1:00pm – 5:30pm
click on the "live chat NOW" link
when you see the online button lit, you can send instant messages to our support workers
get their advice back right away.
 When live chat is offline you can contact us by one of the other methods on this page.